Welcome to the home of
THE WORLD'S BEST CRANBERRIES
Cape Blanco Cranberries, Inc.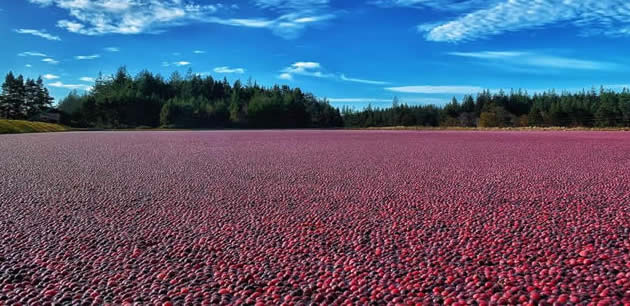 We grow one of the world's most healthy fruits; the cranberry.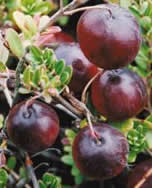 Our family owned cranberry farms are located along the beautiful Southern Oregon Coast, overlooking the Pacific Ocean. Our mild climate enables us to keep our cranberries on the vine until they are fully ripened, often long after other growing regions have completed their harvest. This extra time allows our cranberries to fully mature, resulting in darker, sweeter premium vine ripened cranberries.

These wonderful late harvest cranberries are harvested and then frozen the same day. Our high brix, low acid, fully vine ripened cranberries make wonderful tasting cranberry concentrate and single strength cranberry juice.
Food safety is of utmost importance to us. Our farms are certified by the Global Good Agricultural Practices (Global GAP) program which is a Global Food Safety Initiative equivalent.

For more information about our farm, what makes our cranberries unique, and wholesale customer information, please click on the links to the left. Lots of cranberry recipes and information about our local area are also included.

Please contact us to check our current inventory or for any other information you may need. Thank you for your visit!